Another protest hits Abuja, trade union groups demand good governance as hardship, corruption ravage the country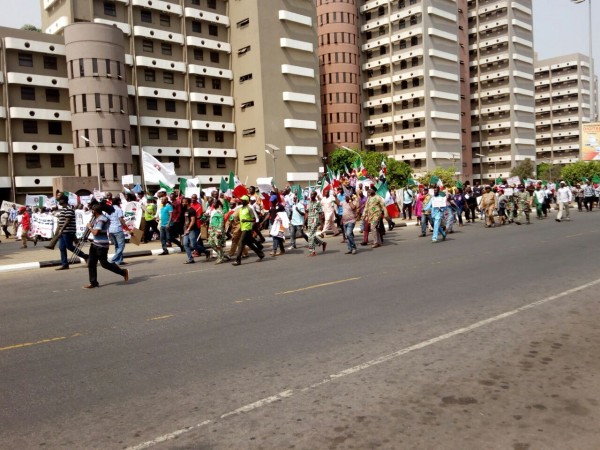 ANOTHER round of anti-government protest has hit Abuja, the nation's capital city as organized labour comprising the Nigerian Labour Congress (NLC) and Trade Union Congress (TUC) embark on a protest to the presidential villa, Nigeria's seat of power to demannd good governance as hardship, corruption ravage the country
Today's protest is coming four days after #ISTANDWITHNIGERIA protesters took to the streets across the country to demand good governance.
Addressing the protesters before commencing the march, Ayuba Wabba, NLC president, said it is "criminal" for government not to pay salary and pensions.
He said the demand for an increase in minimum wage for workers "is non-negotiable."
"There is absence of good governance, with that absent, we are at the receiving end. So we march for good governance," he said.