Tears as ex-Rangers star slumps, dies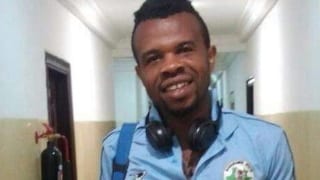 Former Enugu Rangers FC star, Henry Obiekwu, on Monday slumped and died while playing a friendly in Enugu. Former Super Eagles defender, Kingsley Obiekwu, popularly known as Shagari, confirmed the passing of his younger brother, Henry.
Eyewitnesses said right fullback Henry asked to be replaced during the friendly match with his youth team, Samba FC, at the UNEC Stadium in Enugu on Monday morning after he complained of severe chest pain.
He will later slump and was rushed to several hospitals before he was confirmed dead at the Eastern Nigeria Medical Centre in Enugu.
FC Taraba were Henry's last club.